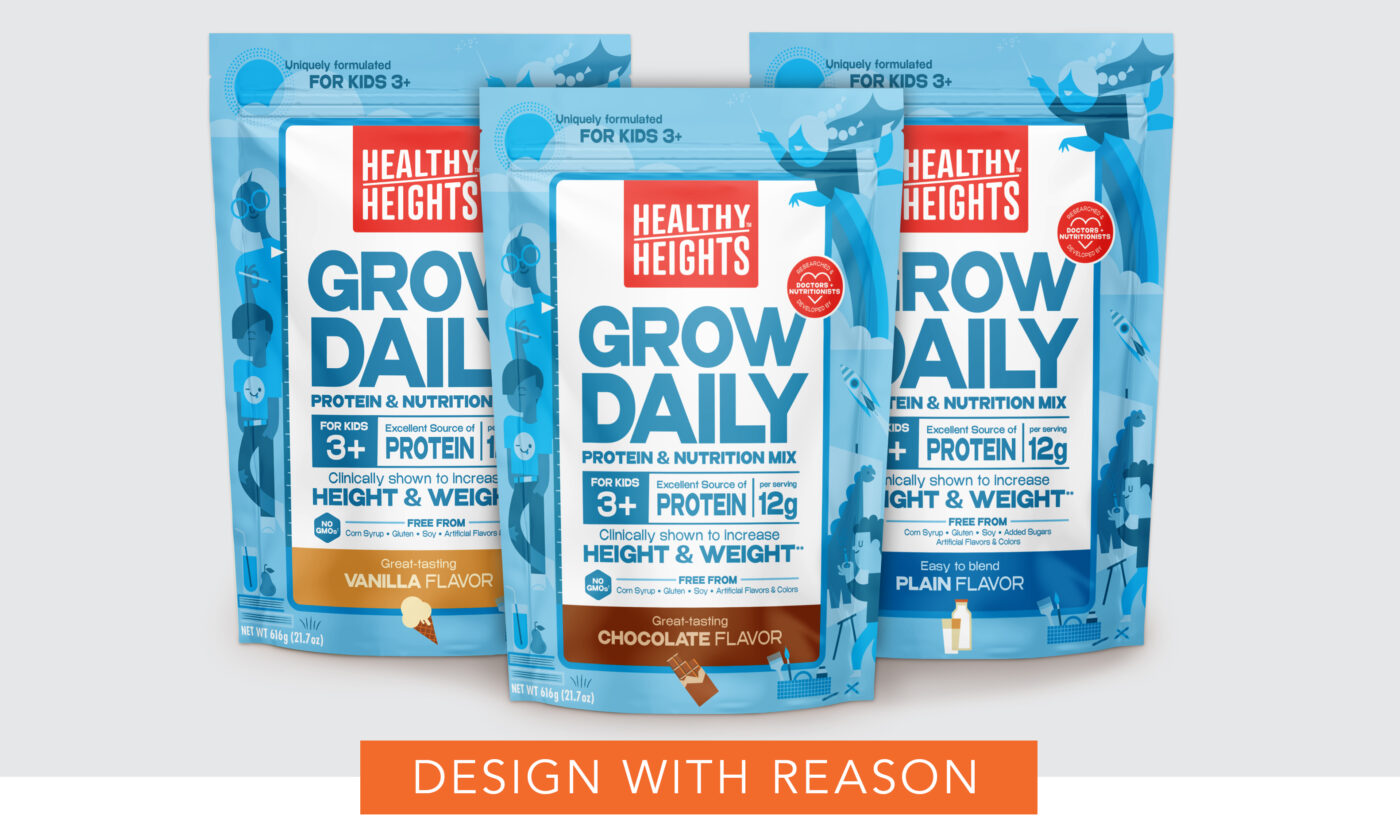 Founded by a team of Pediatricians, Healthy Heights offers nutritional products that help enrich children's lives. To address their expanding line, Motiv created an updated identity to better reflect the brand's new aspirational value proposition – Healthy Heights helps maximize your child's potential. We also established a dynamic new package design to drive interest and differentiation on Amazon's virtual shopping shelf. The goal was to establish credibility for mom while also appealing to the disparate tastes and preferences of a wide range of age groups. Healthy Heights is available in both shake and bar forms and comes in a variety of flavors.
At Motiv, we are an integrated product design firm specializing in packaging for companies across many industries. 
If you'd like to re-invent your packaging design, contact us. We can help you get started.