At Motiv, we are a product design firm that always itching to work with the most innovative brands around, so when Thermacell asked us to help them take the next big leap in their mosquito-repelling technology, we knew we could create a buzz. From design and development through field-testing in actual fields, this project had it all as we set out to repel the most unwelcomed and disruptive backyard guests.
The Bar is Raised
Thermacell is the leading manufacturer of area mosquito repellents—and we're their longtime design and development partner. So when they set out to create the first smart, on-demand mosquito repellent system (flip a switch, bye-bye mosquitoes), they knew they could count on Motiv. The solution needed to be a first-of-its-kind, app-controlled, permanently installed fixture that protected spaces large and small—creating zones that let people enjoy their yards and patios without pesky mosquitoes. In short, something both technically and aesthetically never-before accomplished.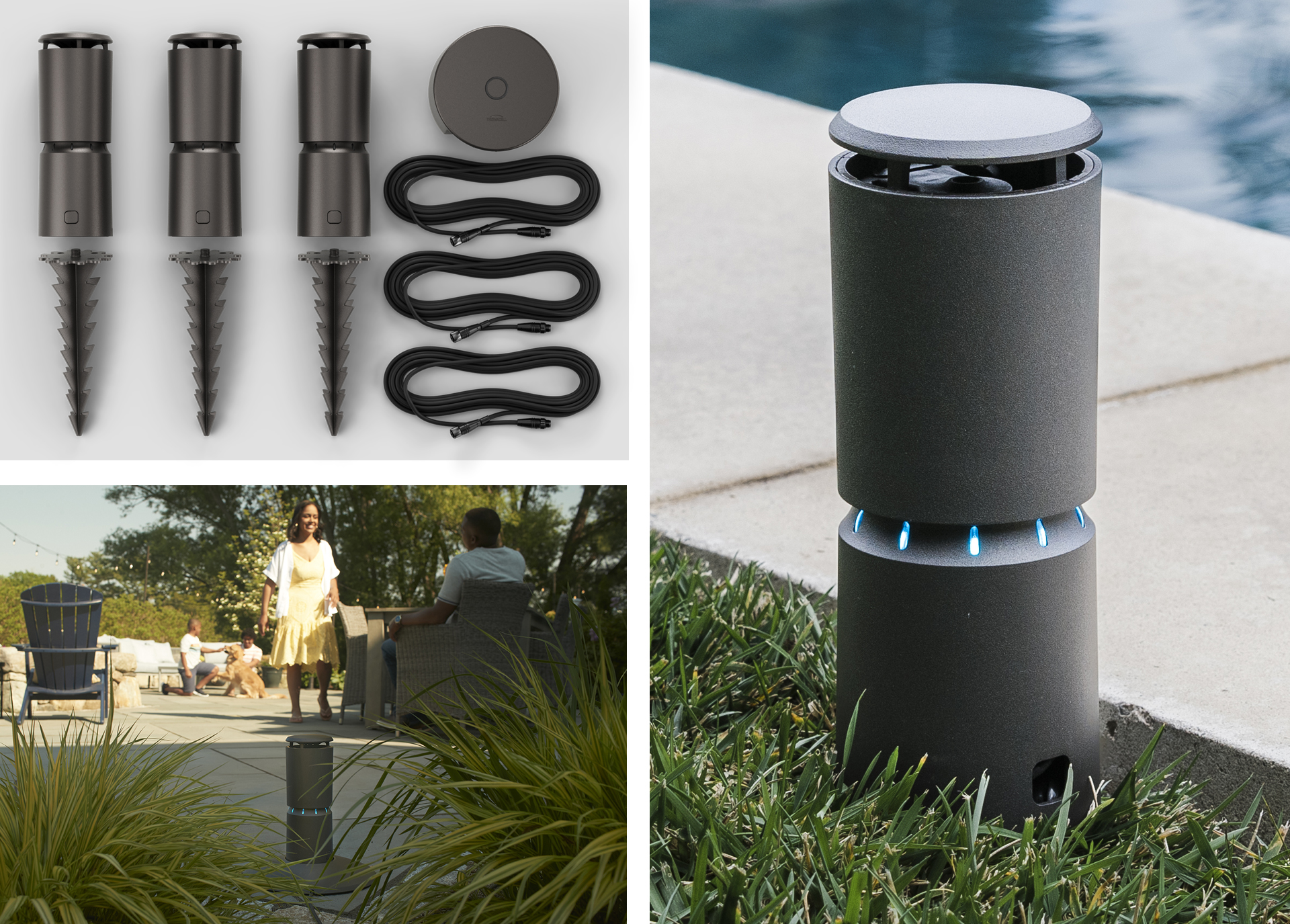 A Vision Comes to Life
Using our diverse in-house team of industrial, graphic, and packaging designers, we took the vision from concept to market—from design to development to field-testing. Having worked with Thermacell for years, Motiv designers were already pros, able leverage their knowledge to jumpstart design development for the system. Every component needed to embody the clean, modern aesthetic Thermacell is known for while being effortless to use. Motiv designed the repellers, cartridges, smart hub and a range of mounting accessories—creating an elegant, simple-to-use system with deck-worthy décor.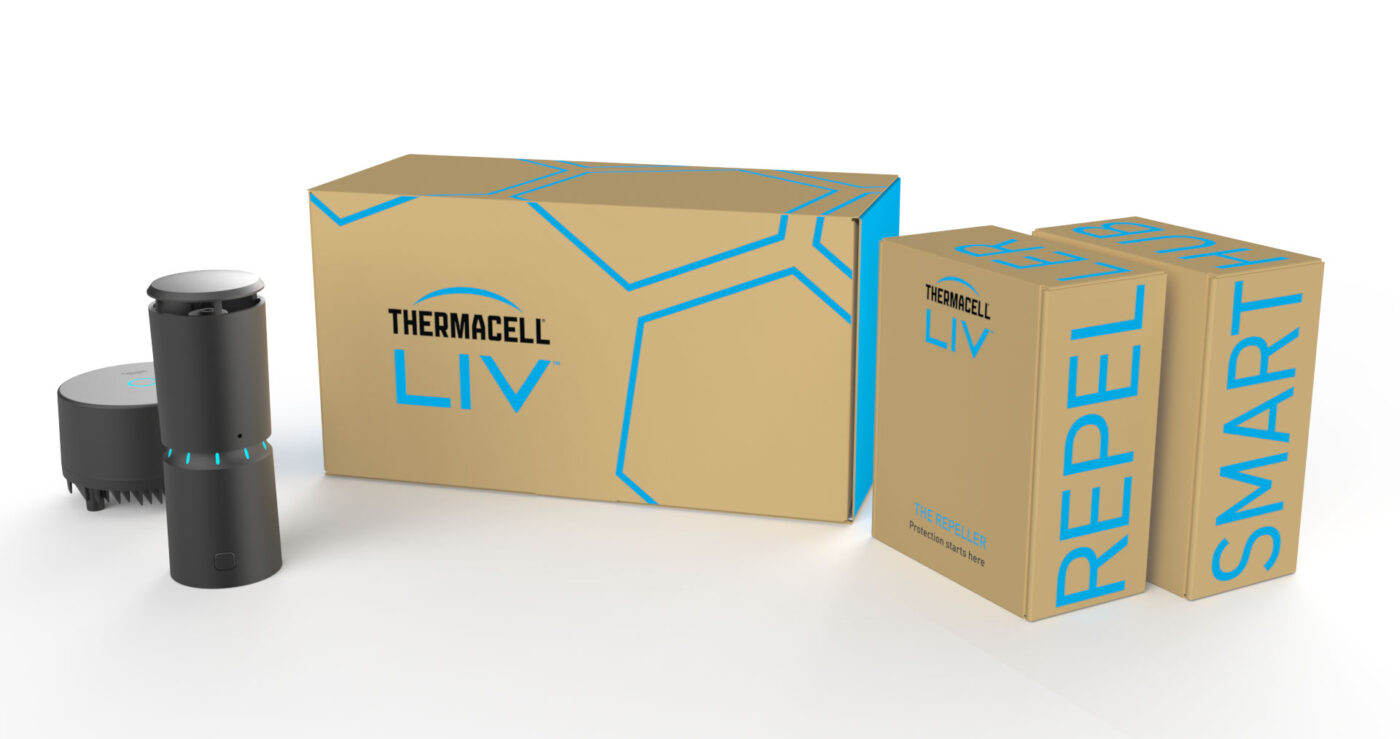 Effortless & Elegant
Focusing on usability, we created a user experience with zero learning curve. A quarter-turn bayonet cover provides ergonomic access and childproofing. Cartridges install with a satisfying click to provide auditory feedback. And LED lights unobtrusively communicate the device's status. We took it a step further, developing a modular packaging system that began with the essentials and allowed for other components to be added for larger outdoor spaces—with all packaging sharing dimensions for efficient pack-outs. Finally, we gave it a name: LIV—inspired by the system truly opening the doors for life outside. Motiv brought it to market with branding, packaging graphics and collateral.
Award-Winning Solution
As the first smart mosquito repellent system of its kind, LIV swept up awards as a backyard essential for entertainers, smart home enthusiasts, and anyone who wants to enjoy all of their outdoors without any of the itchiness. Accolades were bestowed from the Industrial Designers Society of America, Good Design Awards, and Time Magazine Innovations of the Year.