What're you drinking tonight? Cosmopolitan. Old Fashioned. Margarita. Moscow Mule. Mojito. With Drinkworks, the sky's the limit. The Drinkworks home bar is a single-serve, pod-based appliance that uses precision on-board chilling and carbonation technology to prepare high-quality cocktails, brews, ciders, and more—all at the touch of a button. Motiv collaborated with Drinkworks to design appliance and beverage packaging for the groundbreaking cocktail system.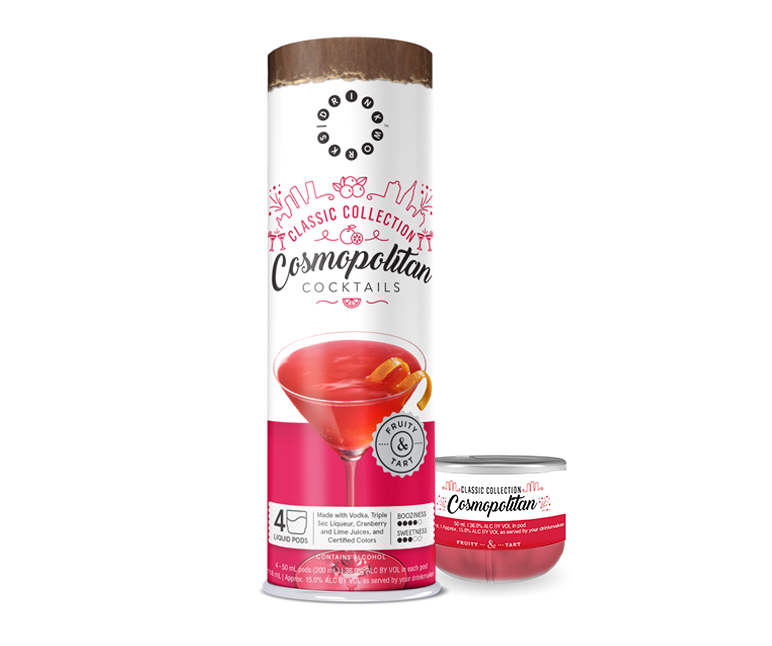 Stop mixing drinks, start making memories
The Motiv design team produced an authentic identity that captures the spirit of the Drinkworks machine and each of the individual drink profiles—a brand experience that piques the interest of consumers and retailers alike. Motiv also designed collateral and an out-of-box experience that invites consumers to put down the shaker and start enjoying a variety of effortlessly crafted cocktails.