Take a glance at any ceiling in virtually any classroom or corporate office around the world, and you're bound to see ceiling tiles. Thousands of them. And plenty of those had to be precisely cut to fit just right. Before now, that meant measuring with a tape measure and cutting with a knife using a straight edge guide Discards piled up and every failed attempt ended up in the landfill. Our clients at Arrow Fastener knew there had to be a better way.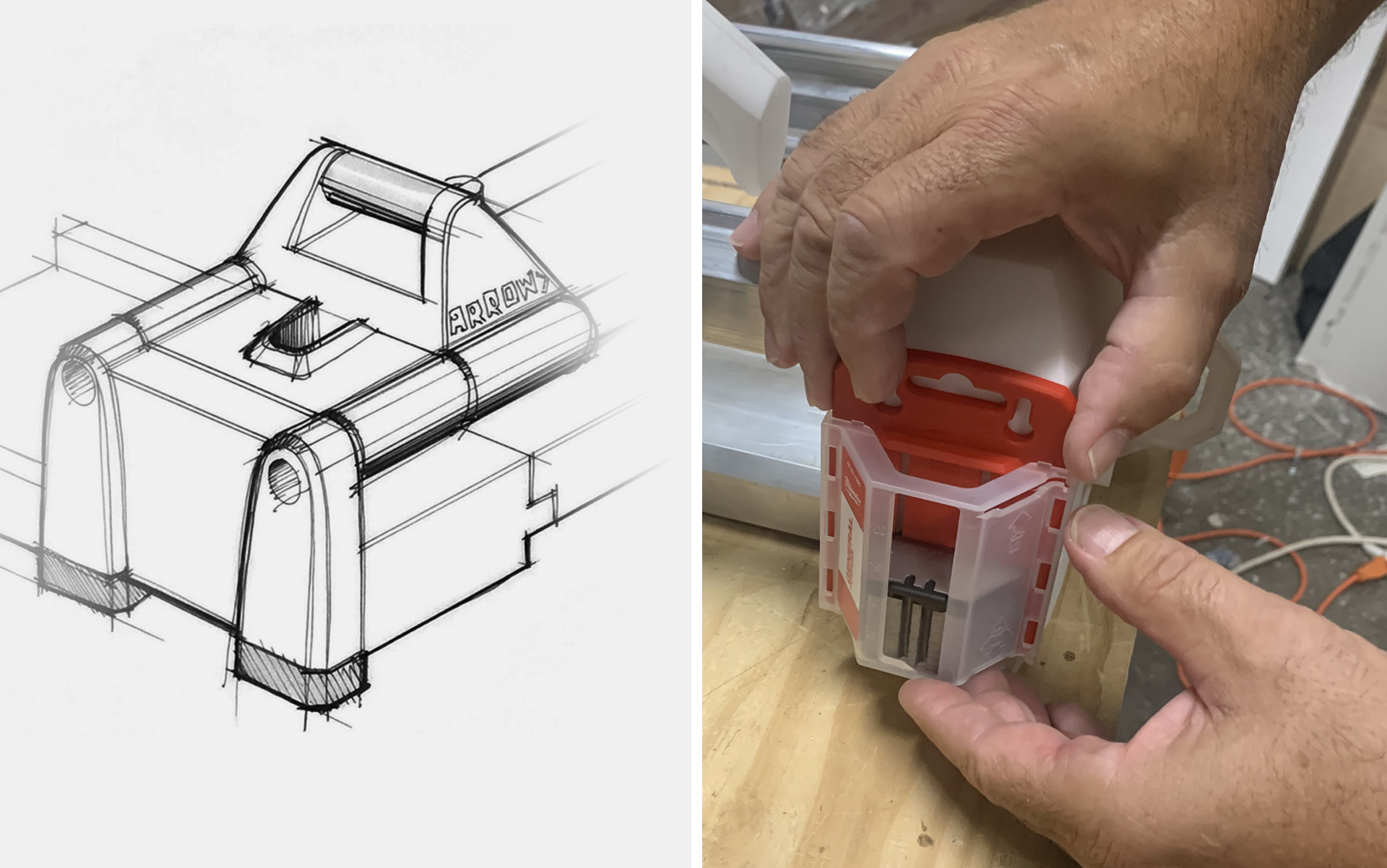 Engineering Better
They were right. Arrow came to Motiv with a prototype that demonstrated their thinking. Their goal was to improve the functionality and ergonomics of the device while simultaneously making it scalable to meet high volume production demand cost effectively. In other words, make it more capable and less expensive.

"We knew there was a better way, and our early designs proved it was possible—but we also knew there was a vast opportunity to push our initial concept farther," explains Gregg Malanga, Sr. Product Manager of New Product Development at Arrow Fastener. "Partnering with Motiv was the obvious next step for us. We knew they could not only perfect the device, but also ensure that it's manufacturable."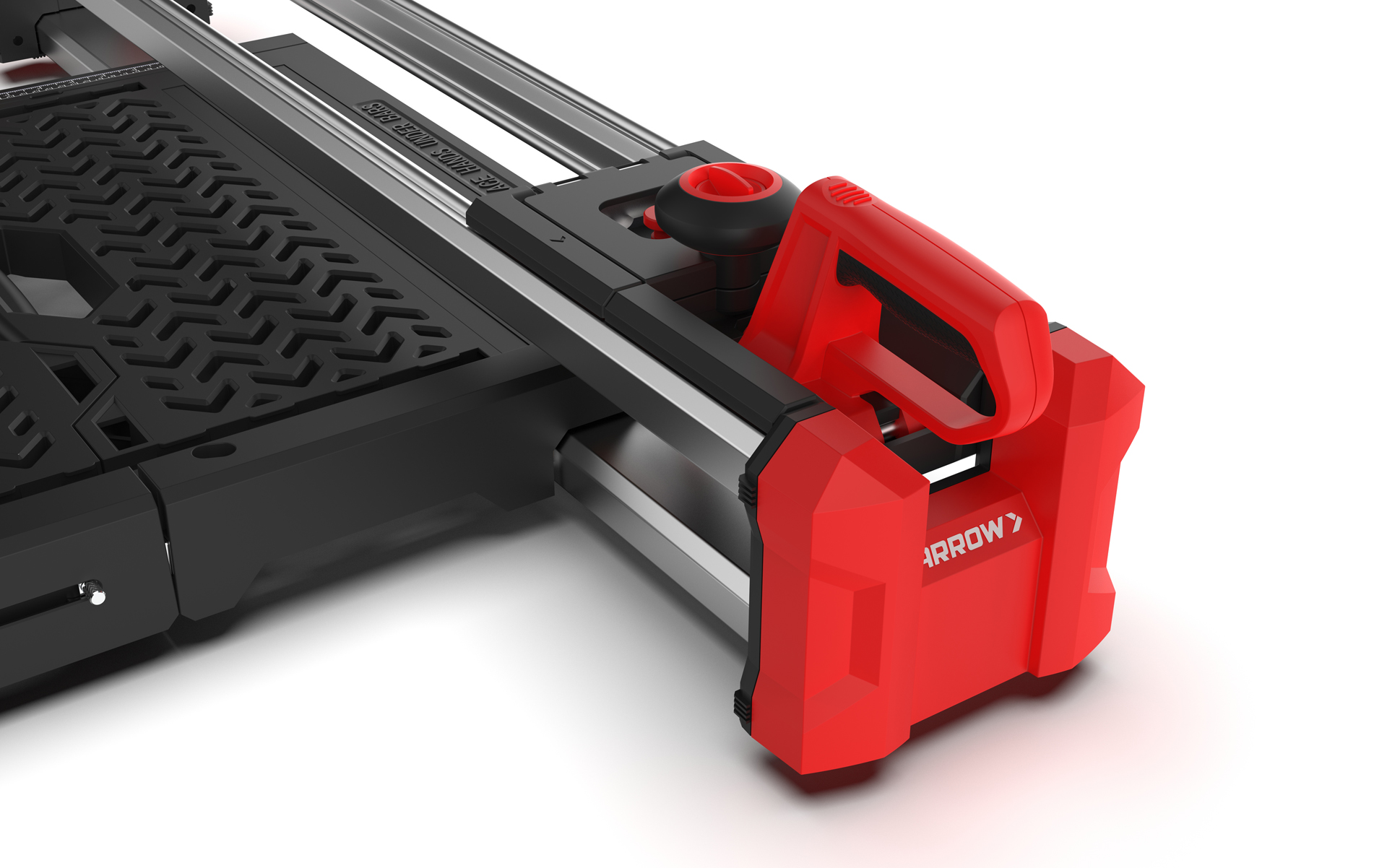 The Challenge Ahead
Our design and engineering teams studied the existing process with the prototype tool, the commonly used process without the tool and understood the task at hand. We studied the market for ceiling tiles to understand the range of sizes and variations that the tool would need to accept—with variables in tile thickness, size and required cutting profiles. Digging deeper, we discovered inconsistencies between ceiling tile manufacturers: differences in tile profiles and varieties of materials from recycled content to fiberglass. In short, the device had to do it all—efficiently, precisely and consistently.
Better in Every Way
Motiv helped Arrow bring to market the most significant innovation in the history of ceiling tile cutting: Arrow RevealCut™ Ceiling Tile Workstation. Available in two convenient sizes—one for 2-foot tiles and a larger version for 4-foot tiles—the workstation cuts 90% of all ceiling tile sizes with ease and efficiency. With just two passes of the integrated precision-cutting blade system, ceiling tiles can be cut to the exact size needed while simultaneously finishing the edge for effortless installation. All in about 30 seconds. No more freehand cuts. No slips. Zero mismeasurements. Just pure precision, jobsite safety and material savings, cut after cut.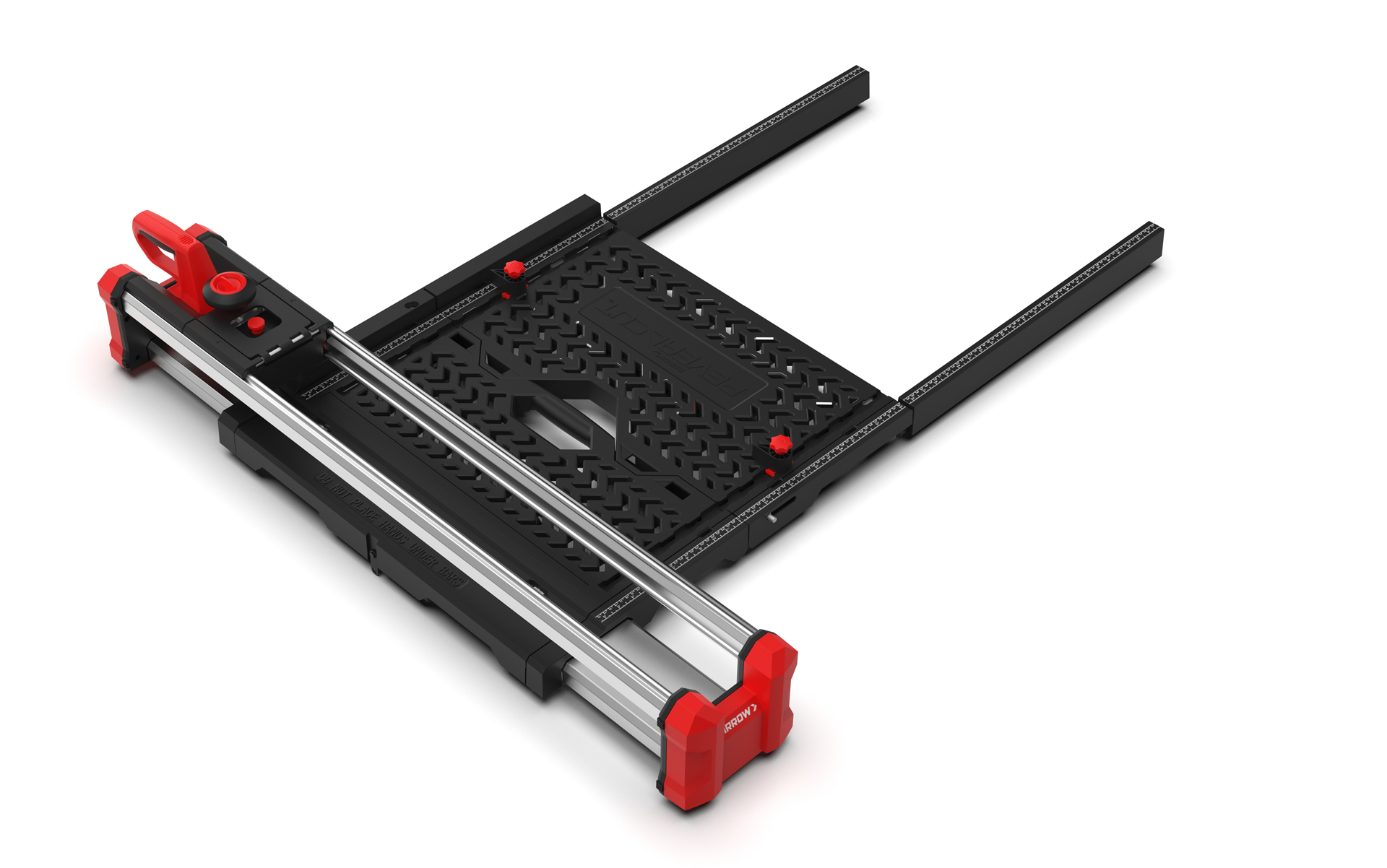 See the Arrow RevealCut™ in action.
Have an innovative project. Reach out to us.