We're always itching to work with the most innovative brands around, so when Thermacell asked Motiv to help them take the next big leap in their mosquito repelling technology, we knew we could create a buzz. From design and development through field testing in actual fields, this project had it all.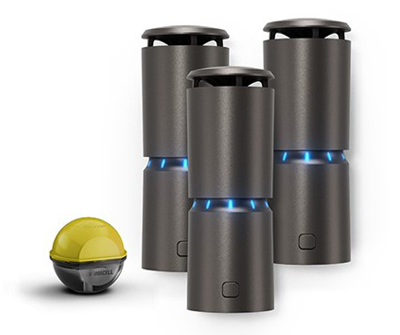 Liv Better In Your Backyard
Motiv led the charge on design for the groundbreaking Thermacell LIV—the first built-in, smart-yard system offering an intelligent, effortless way to protect large outdoor spaces against mosquitoes. The WiFi-based, app-controlled system provides whole-yard protection year after year—welcoming people to a bug-free oasis right outside their back door. This revolutionary outdoor product also landed one of Time Magazine best innovations of 2022
Designed For The Great Outdoors - And The Great Backyard BBQ
Thermacell proved its technology with its first iteration of butane-fueled, cartridge-powered insect-repelling devices aimed at campers and hunters. The brand leaned on Motiv to make the product more user friendly and aesthetically irresistible while adding rechargeable, battery-powered options to the lineup. The result is a range of devices that are intuitive to use, patio-décor-worthy and brilliantly effective at making insects scarce.