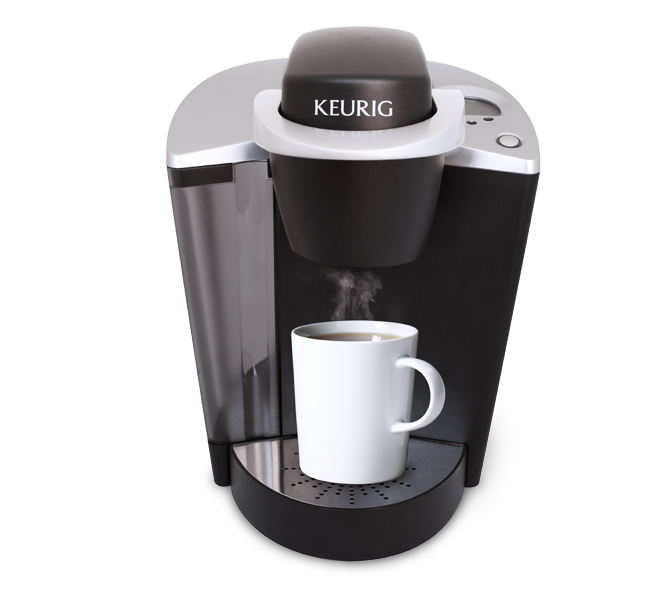 A Single-Cup Revolution
Motiv did more than design a brewer. We helped spark a revolution. In 2003, Motiv worked with Keurig to develop
the first single-cup brewing system for the home. The now iconic
B50 brewer quickly grew into a broad, distinctive series of retail and commercial brewers. Since the beginning of our relationship, Motiv has collaborated with Keurig to design a clean, fresh embodiment of the brand, and we continue to partner to
develop innovative product lines, as well as marketing and
merchandising strategies.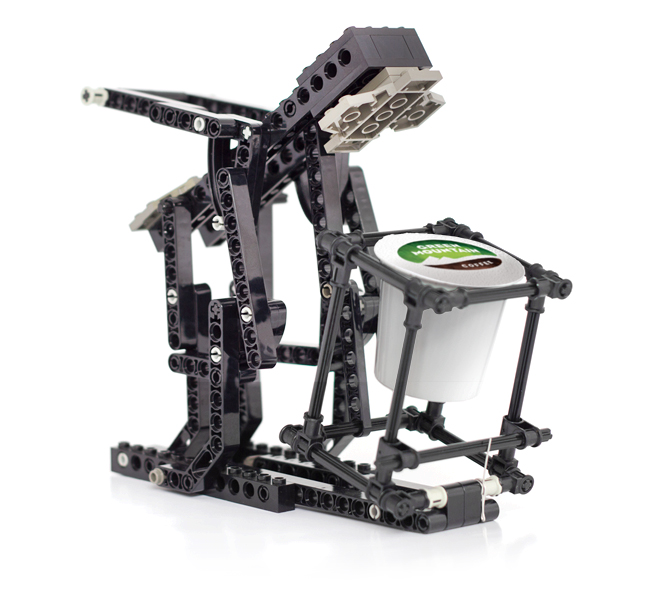 Design That Goes "Thunk"
Simplicity and convenience are synonymous with the Keurig brand. But there is something else ubiquitous with Keurig brewers: the iconic feel of the bale. The satisfying 'thunk' as you push down on the lever is a trademark of the Keurig brand. Motiv designed this signature mechanism, borne from a strategic brainstorm session using Legos. It's a design feature still in use on Keurig brewers today, recently refined when we designed the Keurig 2.0 series.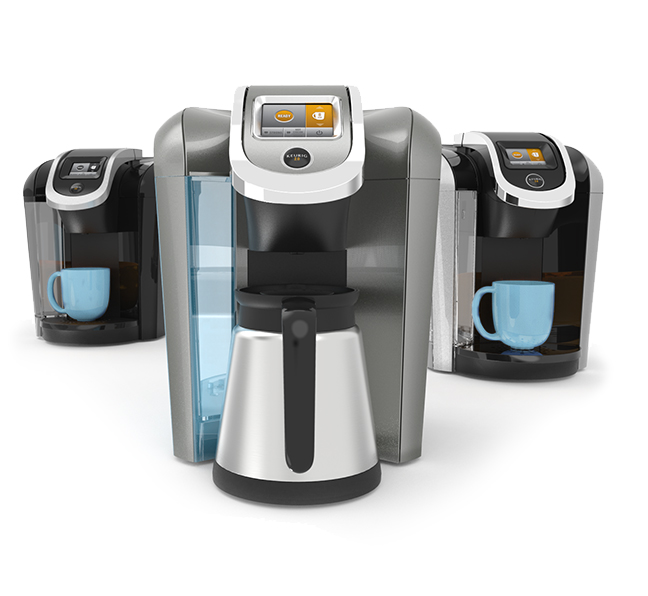 Reinventing the Original
The original single-cup brewing system we designed for Keurig featured simplicity, convenience, and the promise a perfect cup every time. So we asked: How do you improve on a design that invented a category and changed the game? We built the Keurig 2.0 Brewing System with a host of notable innovations, including an intuitive UI to customize beverages, and a carafe for when you need more than one cup. We also worked side-by-side with Keurig's marketing and engineering teams to develop a fresh visual brand language for 2.0. Motiv delivered designs for the
full array of brewers — from the compact K200 to the full-size
K500 — in record time.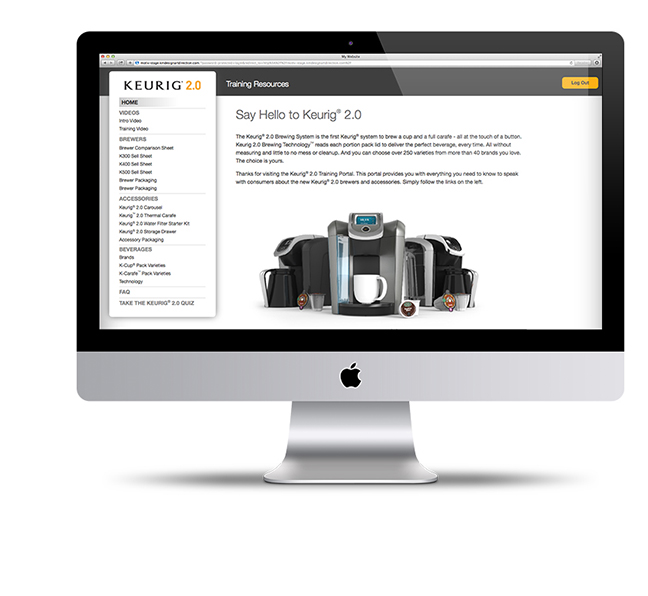 We Brew Excitement
Motiv played an instrumental role in the launch of Keurig 2.0
Brewing Systems to consumer and retailers throughout North America. We designed merchandising and point-of-purchase displays, and directed a series of videos for in-store and social
media channels to help educate consumers about the features
and benefits of the new brewing system. Motiv also created
an extensive brand toolkit and produced retail advertising for keurig.com and other channels.
Product, Strategy, Packaging, Product Development, Merchandising, Communications, UI, Website