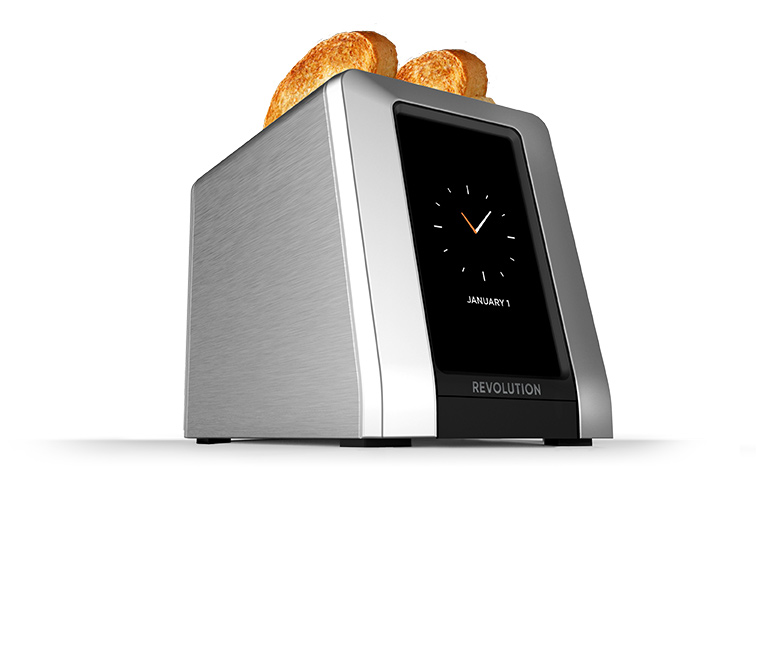 Designed for the Upper Crust
To be sure, this was a high-end product geared toward true toast aficionados. Simplicity, elegance, intuitiveness and precision became the guiding principles for the product design team as the clean, uninterrupted toaster housing began to take shape. Materials were refined, prototypes were made, wish-list items were checked off and perfect toast began to emerge. With a photo-based touch-interface and gorgeous, angular lines, it was a toaster like no other.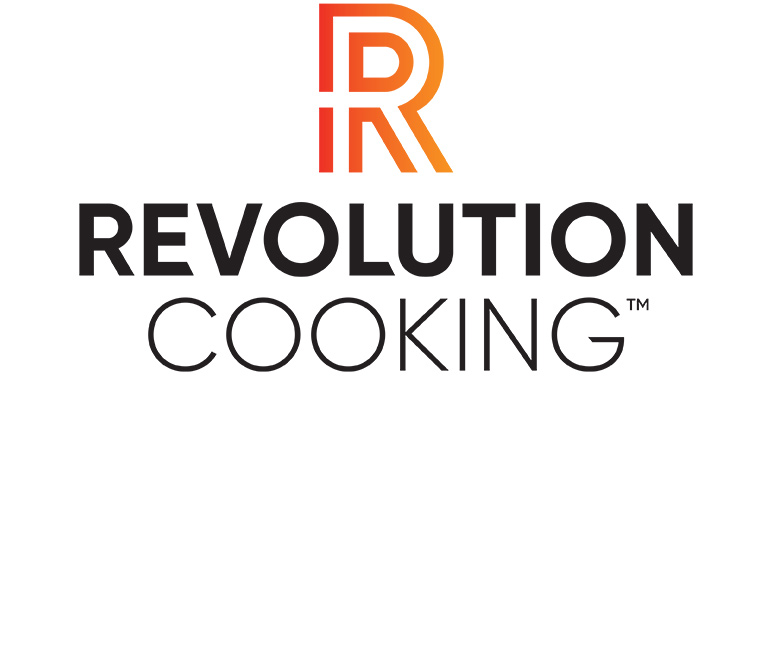 Branding is Our Bread & Butter
Perfectly browned toast in hand, our branding team's gears started turning. The teams' proximity to each other allowed for the seamless transfer of ideas and constant collaboration, with one group inspiring the other. Brand attributes were established—dynamic, bold, witty, playful, unique, honest and engaging—as the logo, color palette, iconography and language began to take shape. It was a true revolution. As it turned out, the clients agreed and that became the name.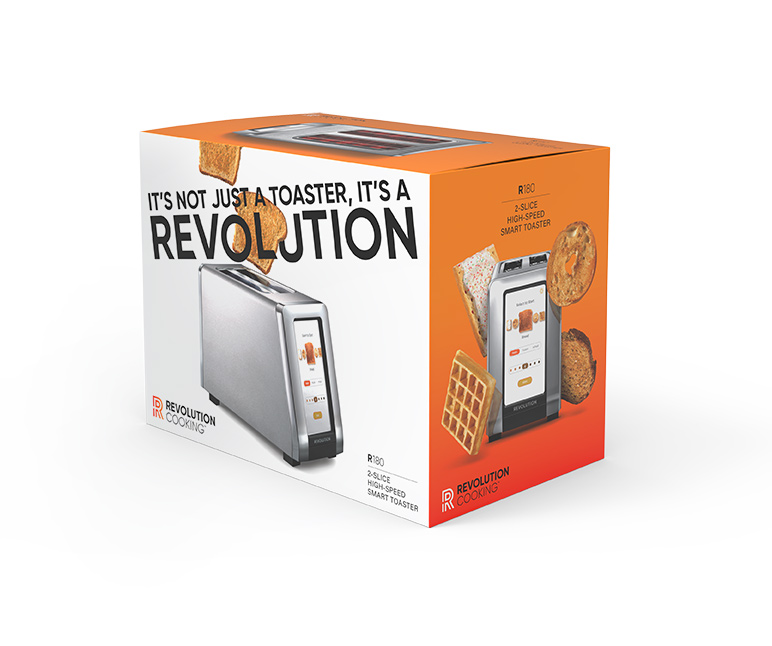 Perfect Roll Model
With waffles, bagels, rolls and pastries browned to perfection, we found our spokesmodels—the photogenic, glutenous beauties you see on the box. The sleek effortlessness and intuition of the product itself guided the packaging. The look was modern, intelligent, approachable and downright delicious, conveying a story of the toaster that redefined what's possible.

In only eighteen months, Motiv took the project from the seed of an idea to a stunningly designed and packaged product on the shelves at Willams Sonoma—a true breakthrough in form and function ready to revolutionize homes everywhere. We'll toast to that.