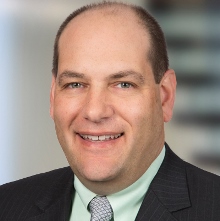 Neil P. Ferraro brings a unique perspective to his work as a patent attorney. He is a former mechanical engineer that also holds five product patents for work that was done with an engineering employer. This experience shapes the interactions he has with inventors every day since he knows what it's like to be in their situation. By knowing the right questions to ask, he helps them establish the right framework to effectively define and enhance the overall value of their IP.
In his group practice, Neil represents clients ranging from start-ups to large corporations in wide-ranging technologies including medical devices, sports equipment, consumer products, imaging systems, engines and automotive components.
To learn more about Neil and his opinions on a wide range of topics, Click here to read Neil's interview.
Posted
by