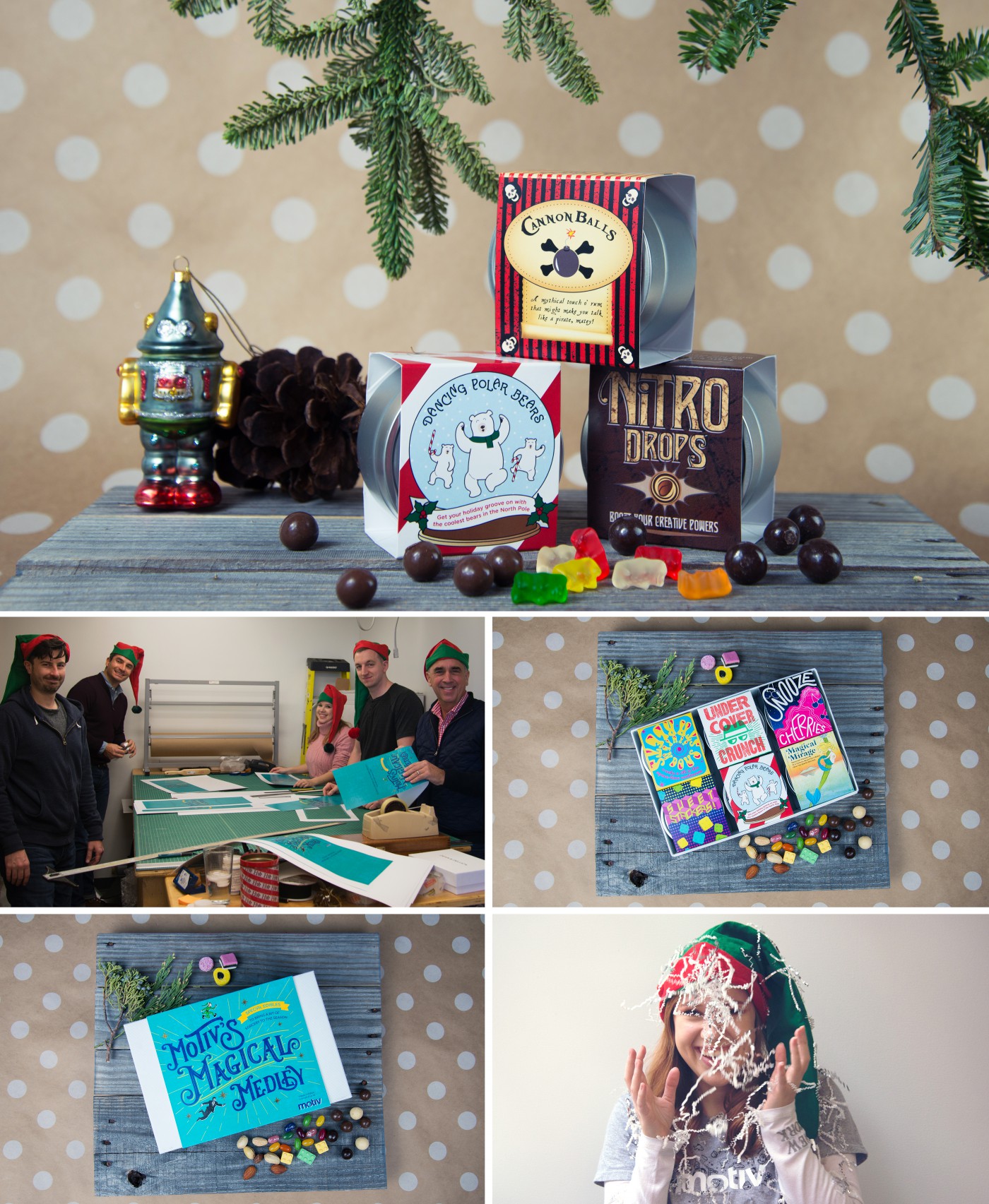 The holidays got a whole lot brighter when Motiv took a hands-on approach to spread some festive cheer. Instead of choosing something off-the-shelf, our designers got creative to conjure up the perfect holiday gift. The goal? Provide absolute delight and surprise when opening the box.
To celebrate the magic of the season, Motiv designers started with a variety of treats. Then re-imagined the contents to create one-of-a-kind packaging. This special holiday survival kit was packed with a card teasing the surprise inside.
This act of spreading cheer will keep us energized well into the New Year.